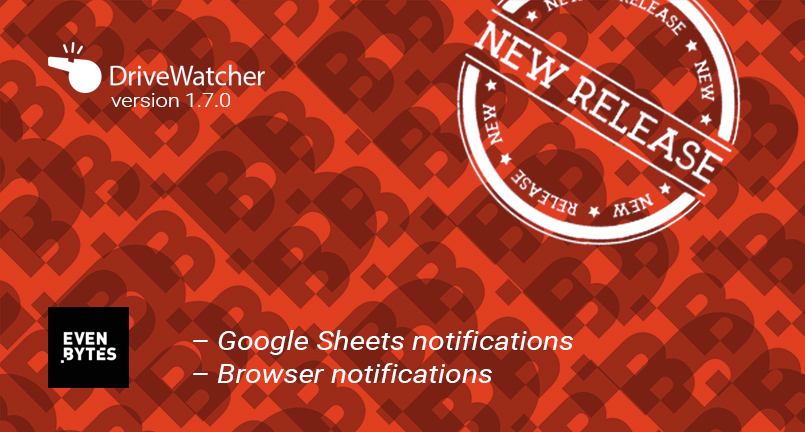 10 Apr

DriveWatcher: Google Sheets Notifications

DriveWatcher is an application we have developed at Evenbytes that allows you to be notified when someone makes changes to a Google Drive document, folder or Shared Drives.

We are thrilled to share with you the new functionalities we brought on to DriveWatcher!

In this new version 1.7.0 we bring you two new main features that had been in our roadmap for a long time.

Notifications of changes in Google Sheets, you'll no longer miss any changes to your control spreadsheet.

And also, notifications in the browser, from this version you will be able to receive notifications of changes to your subscriptions in the browser even if the application is not open.
More information: