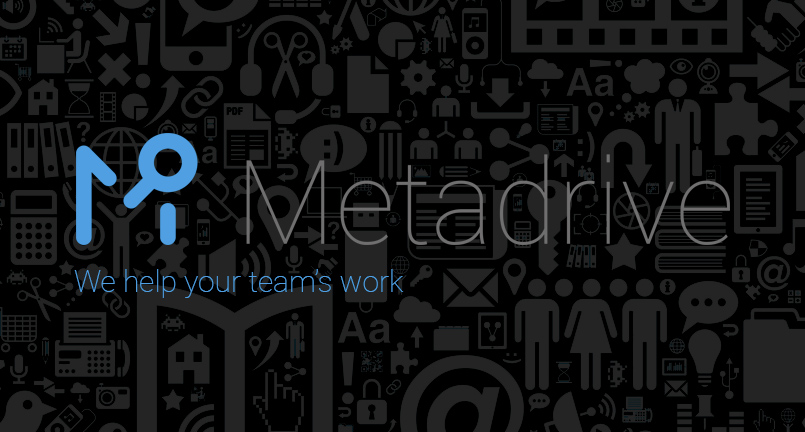 11 Mar

Metadrive, manage metadata in your Google Drive documents

One of our main products is Metadrive App. At Evenbytes, we came with this tool because we were facing the necessity, as many other companies do, of managing a lot of documentation inside the firm. We made some research and found many existing alternatives in the market, but most of them were very complex to use and/or they were quite expensive. This is the reason why we decided to develop our own solution and make it available to every business that faces the same problem. 

According to several studies, 20% of business time (the equivalent of one day per working week) is wasted by employees searching for information.

Our purpose for Metadrive is the same one than for Evenbytes: making the most out of people and companies' work. This applies to the needs every company has, from SMES to multinationals, in every sector and environment.

It is important to clarify that: Metadrive is not replacing Google Drive, but complementing it.

Moreover, you are able to browse your Drive folders within Metadrive and use our platform as a gadget in your google site. You can also benefit from advanced filtering options like: Equals, Not Equals, Contains, etc.

You can create custom views to show only relevant information. Moreover, you can show/hide columns (properties), apply some filtering, grouping, sorting and searching criteria by default in your folder.

Metadrive administrators can manage the company workspace (available for all Metadrive users) to add files/folders with relevant information, so they are easily accessible from Metadrive Home. Users can also configure their personal workspace, which is only visible to them.

The activity log functionality is also available at Metadrive. This means that you can record actions made in a folder so you don't lose track of your files.

One of the advanced search functionalities we provide is searching within a folder structure by default, instead of searching in your whole Google Drive. In that way, you avoid seeing non-relevant documents, and you will be able to find the document you are looking for quicker.

You have the possibility to create several views for your folder allowing a quick navigation and different layouts and use views as a shortcut to find the documents you are searching with a predefined filter or search.

We created a new interface to provide metadata edition in bulk. This is a very useful feature if you are migrating your documents to Google Drive with metadata, as it is way easier.

As an additional functionality, Metadrive works with Google Drive Comments in any of your files from Metadrive. You can filter by status, author and mentions.

Probably, our most important attribute is the security, as Metadrive is being used to handle very important documents of many companies. We do not have access to your files and folders.
Metadrive and Evenbytes do not have access to any document.
Metadata are not stored in our system, they are stored in the documents themselves.
The only information we record is the email of the user (to control licensing) and folder configuration (metadata name, type and settings, references to templates…)
Metadrive runs on the user context. That means only the user can perform actions while using Metadrive. Once you close Metadrive, we cannot do anything.
We do not use any administrative accounts. As said before, your files remain in Google Drive and you do not need to change any permissions.
If you are already working with Google Drive, you do not need any migration to start using Metadrive. Your documents will keep stored in Google Drive, and by using Metadrive you will enjoy our features. Besides, Metadrive uses Google Drive permissions to control who can access each folder and file.
We follow the Google Roadmap closely, so Metadrive and Google Drive advance in the same direction.All in all, Metadrive helps firms and workers saving time and effort with their documents management tasks, making easier their categorization and searching. The tool allows you to give certain tags to you documents, so then you can easily filter and search them. We boost your teamwork.