Fast develop of mobile APPs with AppSheet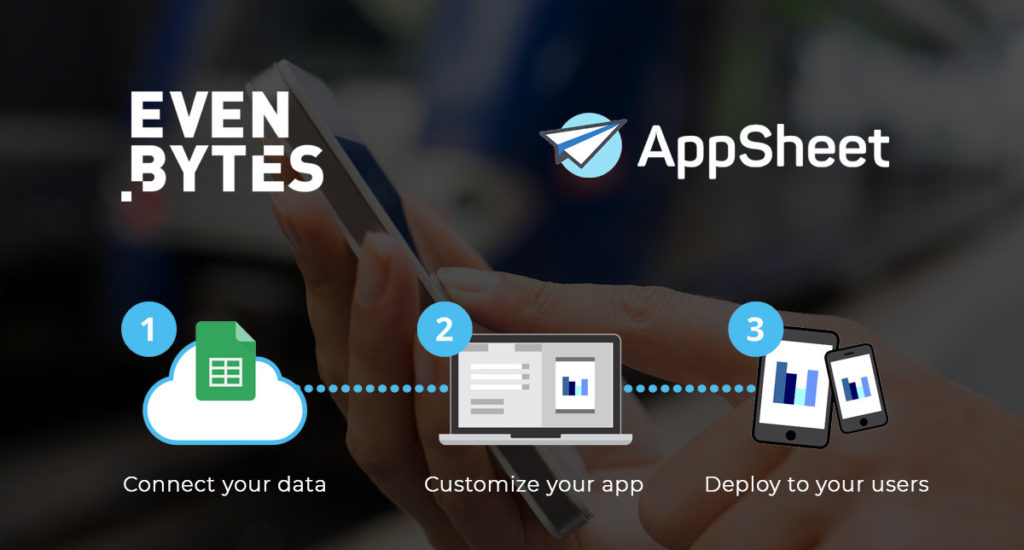 In Evenbytes we are partners of AppSheet, a system of fast development of mobile applications without code. An especially interesting option for companies that need to develop mobile applications to do internal management with their employees or suppliers, although it is also possible to publish these applications in the marketplace of Apple and Android.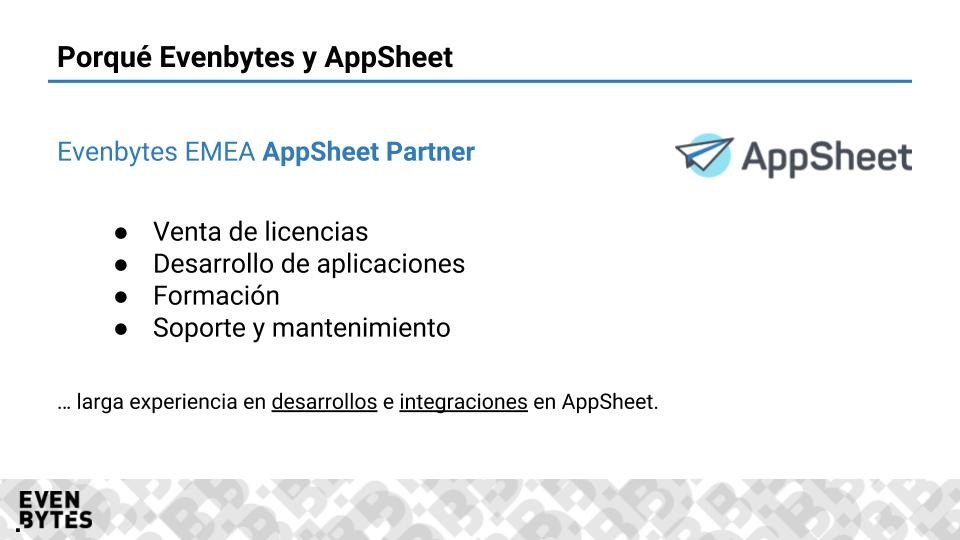 Why is AppSheet so interesting in organizations?
Cost savings
The development, testing and deployment times are reduced, in many cases below 30% of a conventional development, so customer costs are reduced significantly.
Simplify maintenance
We have all our corporate applications (internal or public) on the same platform, the correction of errors, or update by external changes is simplified, again reducing reaction times and support.
Simplifies integration with enterprise data
Finally, the platform itself allows integration with data warehouses from multiple sources, Google Spreadsheet, Office Excel, Dropbox, SQL and so on.
Allows full access to terminal hardware features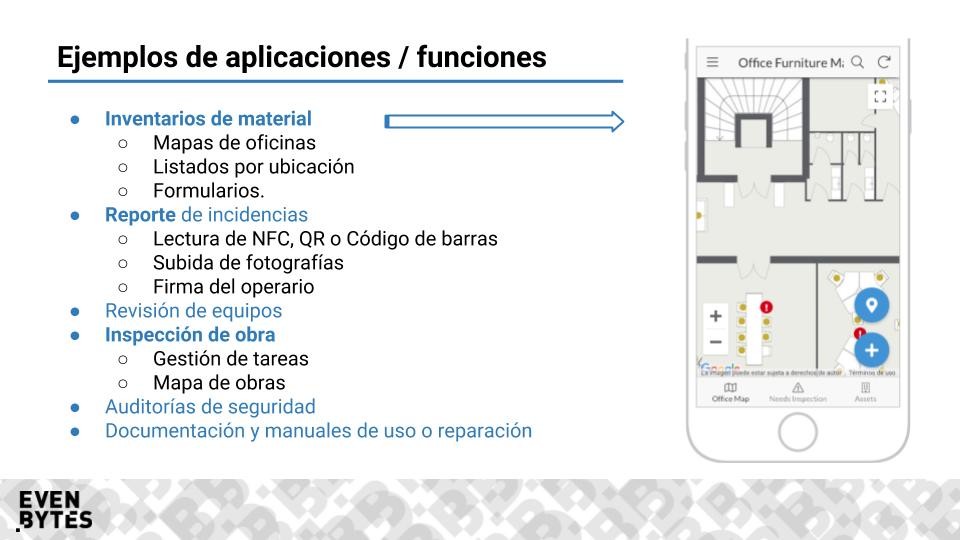 Some examples of applications we have developed for our customers
Turbine parameter readings in a factory
The client has more than 40 equipments in which every 3h it is necessary to make readings of between 10 and 40 indicators. Via NFC the application recognizes the equipment to be read and offers the operator a form to introduce them. It has an alarm system for when the readings are outside the defined thresholds. It has options of historical and documentation of the machinery.
Inventory Management
A customer with multiple tool and machinery stores. The application has interior maps of several warehouses, in each one of them the inventory is geolocalized with information of the state, revisions, last uses, personnel that has used it, availability. Very useful to know the material available at any time, its location and when to pass revisions.
Need more information? Contact us and we'll give you a demo. We will be delighted to see the possibilities that AppSheet has to improve the processes of your company.